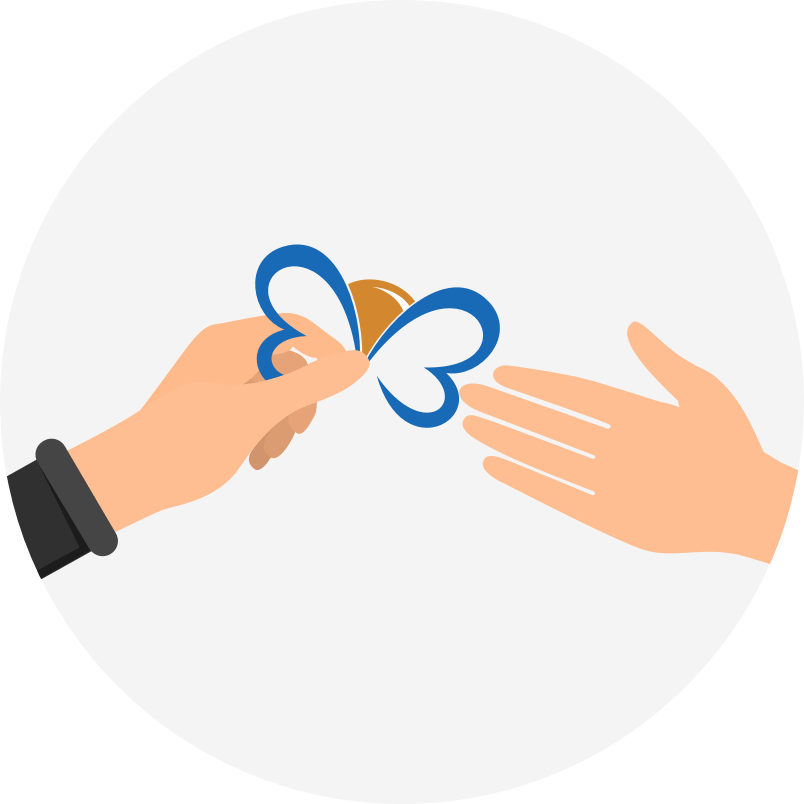 Wings of Krembo´ is a youth movement, a leader in social change, the first and only of its kind in the world, for children and youth with and without special needs. The movement has thousands of activists - children and youth, young people in the service year and students. The activists of the movement see the wings of Krembo as their youth movement and do not refer to its "volunteering".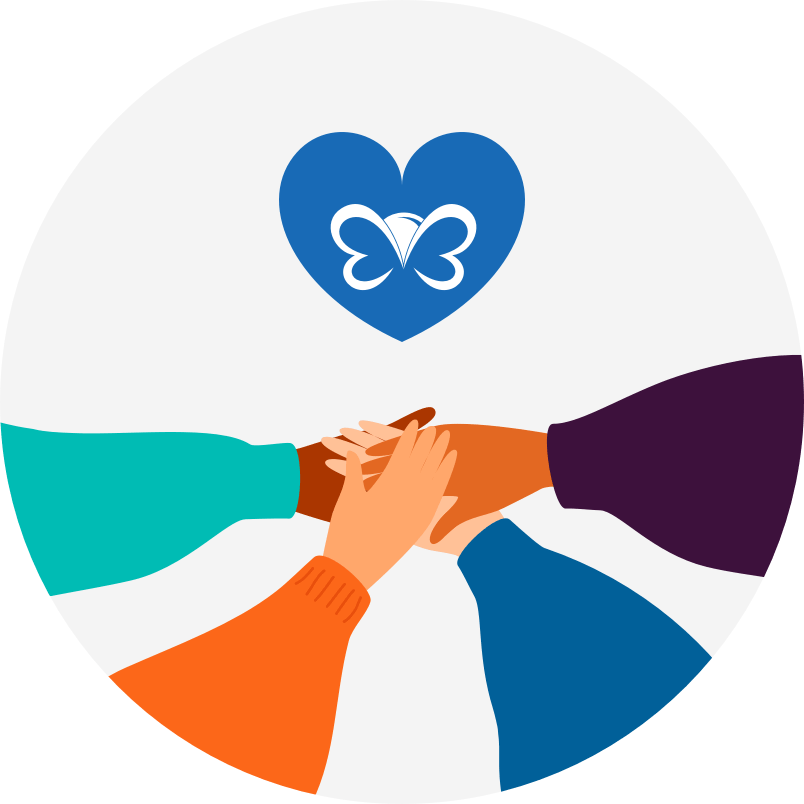 Krembo Wings holds a social-educational, informal activity, once a week in the afternoon, in the model of individual tutoring - in a group setting. Most of the tutors are teenagers from general education. The joint activity contributes to increasing awareness of special populations and social accessibility, while addressing For their emotional and social needs and their integration into Israeli society of people with special needs.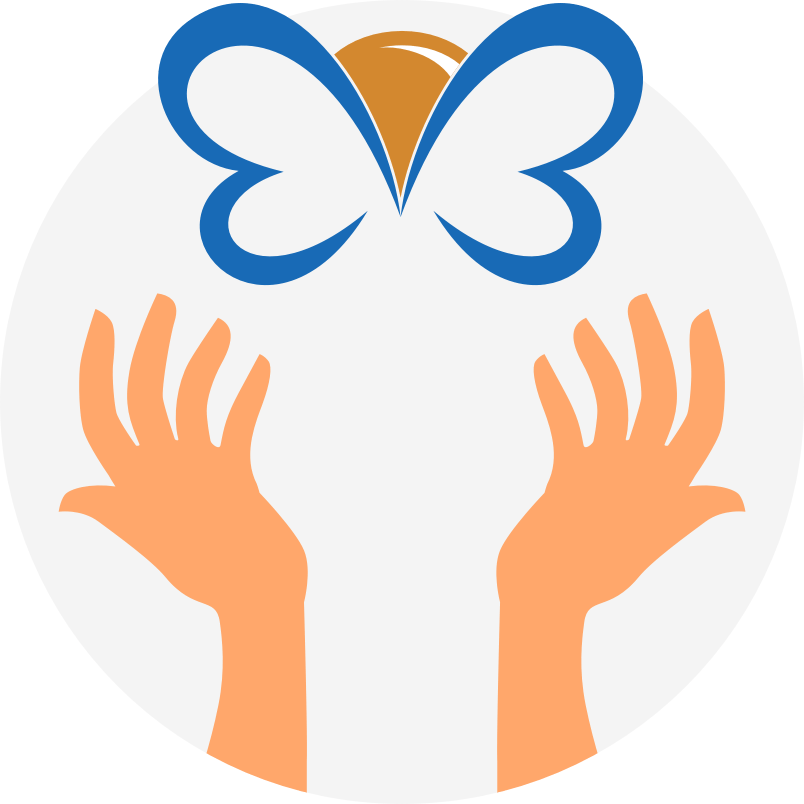 מ Wings of Krembo´ absorbs children with disabilities (physical / cognitive / spatial / sensory / communication limitations) and addresses their social needs, with the aim of developing social skills, among themselves, and between themselves and their mentors.
The activities transferred in the movement deal with issues on the agenda of Israeli society and universal society, and in addition, activities of contribution to the community take place in the places where the movement's branches operate.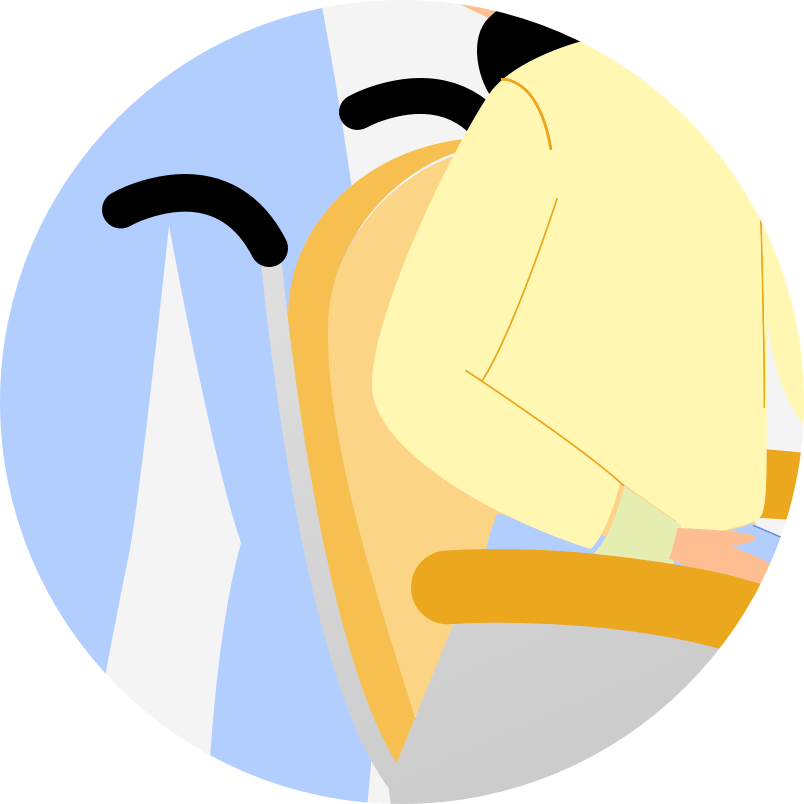 Krembo Wings is committed to the full accessibility of its activities: an accessible activity place, transportation of campers from their home to the activity area and back, in transportation adapted for the disabled, transportation is supervised and accompanied by an activist of the movement, in every activity. , In each of the movement's branches.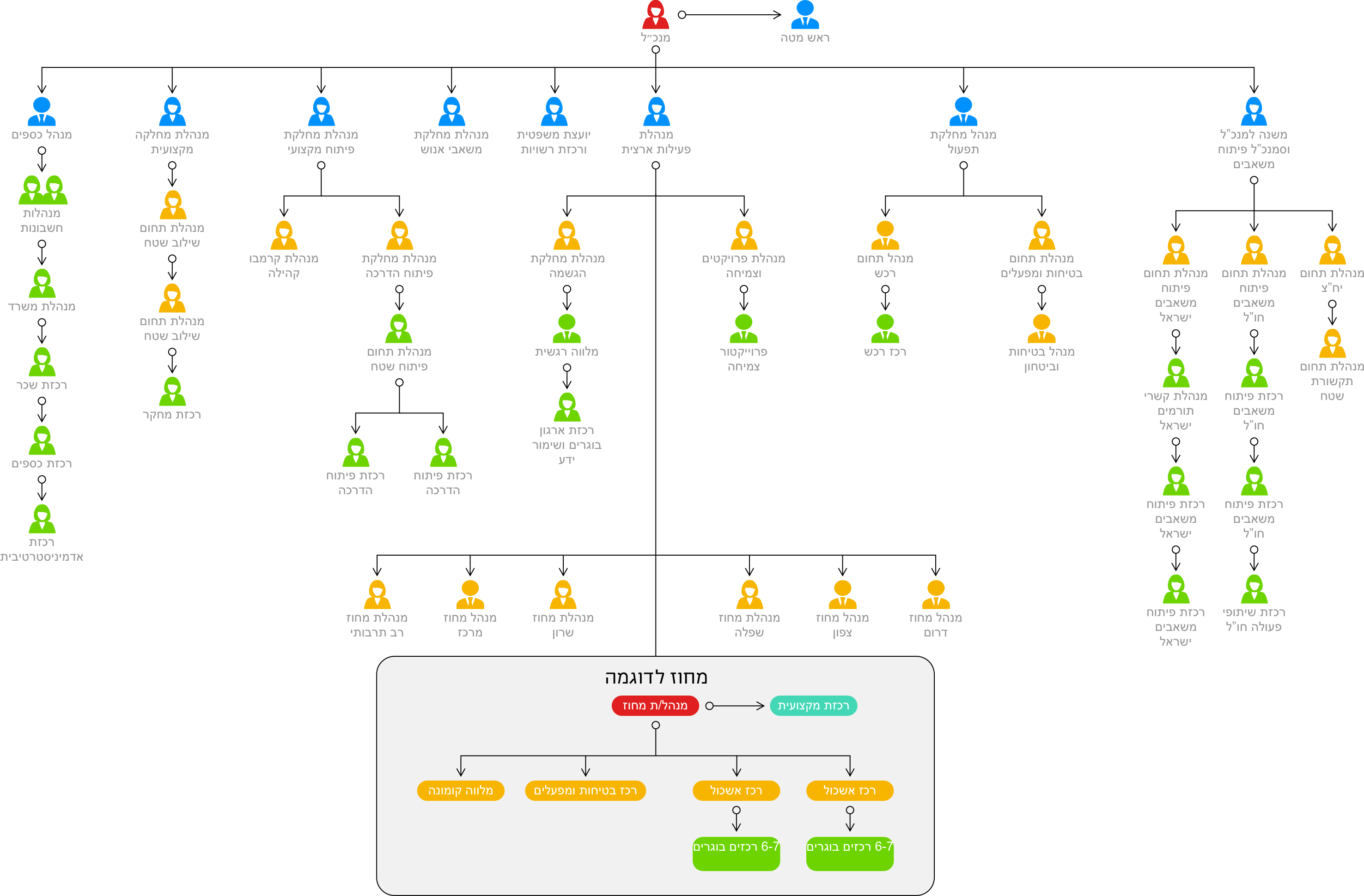 2009
2010
2011
2012
2013
2014
2015
2016
2017
2018
2019
8 branches
273 members
Branches opened this year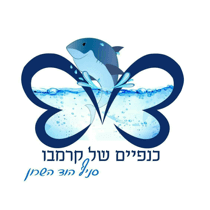 Hod Hasharon
February 2002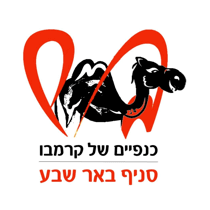 Beer Sheva
January 2005
Kochav Yair
May 2006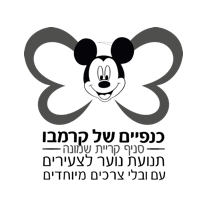 Kiryat Shmona
February 2007
Yavne
July 2007
intelligence
February 2008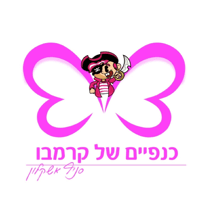 Ashkelon
March 2008
Tiberias
February 2008
Talia Harel Bejerano

CEO

Talia served as an education officer in the IDF. She is an honorary graduate of the Hebrew University with a bachelor's degree in international relations and political science, and a graduate of Tel Aviv University with a master's degree in business management. Talia has been serving as Krembo Wings' CEO since June 2016.

Gil Doron

Chief of Staff

Gil served in the Israeli Navy's intelligence. He has extensive experience in third-sector project development and management. Gil worked for Shekulo Tov Group, Beit Ekstein, and the Juvenile Diabetes Research Foundation. He is a graduate of the Rupin Academic Center, with a bachelor's degree in behavioral sciences, and a graduate of Haifa University with a master's degree in business management, specializing in non-profit organizational management. He has been serving as the chief of staff since May 2018.

Yaniv Nuni

Director of Finance

Yaniv served in the IDF Communication Corps. He has extensive experience in financial management of commercial and retail organizations. Yaniv has been a certified accountant since 2013. He is a graduate of the Ono Academic College with a bachelor's degree in business management, specializing in accounting; and completed a practical economist training course. He has been our director of accounting since January 2019.

Stav Weitz

National Operations Director

Stav is a graduate of Ben Gurion University with a bachelor's degree in education and Israeli studies. She has served as director of the southern district of Ayalim non-profit organization and as manager of the student village in Ashalim. She has been serving as our national operations director since January 2015.

Hadass Stanger,

Director of Guidance and Training

Hadass is a graduate of the Galil Elyon pre-army preparatory program in Ma'ayan Baruch. She completed her army service in the IDF Education Corps at Havat HaShomer, serving as manager, commander, and instructor, and received many honors for her accomplishments. After leaving the IDF, Hadass returned to work at Krembo Wings, as an adult coordinator of the Nazareth Ilit branch, and has also served as the Northern regional manager, as HaSharon regional manager, and since 2015, as director of guidance and training.

Nurit Ben Asher-Golan,

Inclusion Department Manager

Nurit served in the IDF as an education officer. She is a graduate of the Tel Hai Academic College with a bachelor's degree in special education and psychology. Nurit holds a teaching diploma for special education from Tel Aviv University. She has been managing the inclusion department since March 2015.

David Kauffman

Chief Operating Officer

David served in the IDF in a variety of commanding positions. He held various acquisition and logistics managerial positions at the Mars company, and has been serving as Krembo Wings' director of operations since August 2017.

Dorli Rozenshtein

Professional Development Manager

Dorli holds a master's degree in Special Education and Technology Integration. In addition, as part of previous studies, she specialized in "Purpose-guided education," Neuro Development & Functional Approach (NDFA) and didactic diagnostics. In the past, she managed NDFA diagnostic and treatment clinics as well as didactic diagnostics, and facilitated professional training for therapists and diagnostic professionals.

Tal Ben Arie Menashes

Human Resources Manager

Tal has more than 13 years of experience in human resources in the business sector. She has served as VP of Human Resources at Viber, ePlane and iMesh, holds a Masters in Culture and Gender from the University of Amsterdam, and a Bachelor of Science in Communication and Political Science from Tel Aviv University.

Dorley Rosenstein

Director of the Professional Development Department

Holds a master's degree in special education and technology integration. In addition, as part of previous studies she specialized in "Guide Education", NDFA Diagnosis and Didactic Diagnosis. Previously, she runs a NDFA diagnostic and treatment clinic and didactic diagnosis and manages professional training courses for diagnoses and therapists. Director of Professional Development since May

David Kaufman

Operations Manager and Factories

Service in the IDF in a variety of command positions. Previously in March in a variety of procurement management and logistics positions. Operations Manager as of August 2017.
Nir Bronstein
chairman of the board
Nir has been involved for over a decade in extensive activities in the field of community contribution, with an emphasis on the activities of children with special needs. Nir is a director in several public and private companies in Israel and abroad and active in mergers and acquisitions. Poalim Capital Markets and chairman of its subsidiary Poalim Securities in the United States, previously served as president and CEO of Tamir Fishman Investment Management. Nir is a graduate of the board of directors of the London Business School.
Chen Shane
Board of Directors and Chairman of the Finance Committee
Chen Shein, accountant, senior partner at Ernst & Young Israel (Kost, Forer, Gabay and Kassirer) since 1991. Member of the board of directors of the firm and responsible for real estate and non-profits. Has extensive experience in handling non-profits, including Tel Aviv University, the Weizmann Institute, Perach, the Philharmonic Orchestra, and more. He holds a bachelor's degree in economics and accounting and a master's degree in finance from Tel Aviv University.
Claudia Kobe
Founding mother and board member
From 1996 until today, the owner of the True Design design and branding company is the mother of Kfir Kobi, the first trainee and inspiration for the movement. Chairman of the Steering Committee and responsible on behalf of the Board of Directors for the field of special needs in the movement and developing a mentoring method as a mediator, graduate of the Department of Visual Communication, with a degree, B.Des "Bezalel Academy of Art and Design Jerusalem"
Avi Nissan
Board member
An accountant holding a bachelor's degree in business administration. Avi is the owner of the accounting firm "Avi Nissan - CPA". Married with three children and lives in Tel Aviv.
Tal Eisner
Board member
Active for several years in the field of children with special needs. Joined the Board of Directors of "Wings of Krembo" in 2008. Served in a number of positions in high-tech companies in the field of fraud and cyber prevention. He currently works for Check Point. Member of the General Assembly "Izzy Shapira House", graduate of Tel Aviv University. Married Plus 6.
Ika Abarbanel
Board member
Expert in the field of integration management. Former member of the board of directors of Teva, Chief Integration Director and senior vice president of human resources and co-chairman of JV-PGT between Teva and Procter & Gamble. Served as Deputy CEO of Bezeq and as Senior VP of Operations and Customer Service at Pelephone. He served in the IDF for 25 years and retired with the rank of brigadier general. He holds a bachelor's and master's degree in political science and is a graduate of the National Security College.
Nurit Berman
Board member
Manages a position group that deals with human resource strategies. In her professional training, Nurit Berman is a social worker.
Tamir Dagan
Board member
He holds a bachelor's degree in economics and statistics (BA), The Hebrew University of Jerusalem, and a master's degree in business administration (MA), Ben-Gurion University, Beer Sheva.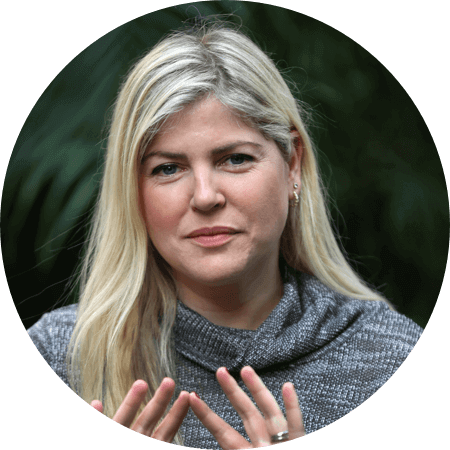 Krembo Wings has been causing a quiet, powerful and significant revolution in Israeli society since 2002. Thousands of children and youth with and without special needs are active in dozens of branches across the country and testify that inclusion, inclusion, integration and equality of opportunity are not slogans but social action full of content and contribution to all. Dealing with it.
´ Wings of Krembo´ gives special children the social activity that is so lacking in their lives and caves them in the community so that they can develop their social skills. Together with youth from general education, from all walks of life and all over the country, they become social entrepreneurs who work for the community, open branches that integrate children and youth with and without disabilities and change the face of Israeli society - for the better.
Krembo Wings is significant for its activists, giving them a circle of social belonging and helping them to form their identity. Activists are ambassadors of goodwill, spreading the values ​​of the movement to all circles of their lives; Family, friends and community and are a role model of accepting and embracing the different.
Krembo Wings is a youth movement in its essence - a movement that meets all the elements of the classic definition of non-formal education; Social involvement, decision-making partnership, autonomy, youth for youth, culture, ideology, symbols, uniforms and more.
We believe that Krembo Wings has proven that it deserves to be included in the census of youth movements and that it is the one that promotes the right of children and youth with complex disabilities and multiple disabilities to belong to their peer society, adapting and accessing the activity in every way in her.
Unfortunately, the movement is not yet recognized by the Ministry of Education and is not budgeted like other youth movements and we are working to gain official and budgetary recognition - by right and not by grace.
Krembo Wings is an innovative Israeli development and its representatives were invited to represent Israel at a conference at the UN (November 2015) in recognition of the unique model it offers as a solution to issues of quality and effective integration of children and youth with and without special needs, in Israel and around the world.
I invite you to come and get to know the activity, to be a part of the amazing work that takes place in the traffic branches. Let's be a partner in Krembo's ז vision: together we create a place and meaning for every person and work to achieve the immediate goal - to establish a branch in every community in Israel.
your,
Talia Bezerno, CEO